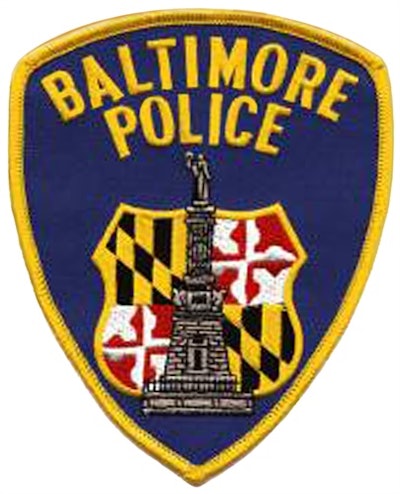 Baltimore officials on Wednesday pledged to carry out sweeping police department reforms after a U.S. Justice Department report found that officers in the majority-black city routinely violated the civil rights of black residents.
The report on the 2,600-officer department released on Tuesday found that black residents were regularly subjected to stops as pedestrians and motorists, arrests, strip searches and excessive force in violation of U.S. constitutional rights and federal anti-discrimination laws.
The 163-page report was prompted by the April 2015 death of Freddie Gray from a neck injury suffered in police custody.
Mayor Stephanie Rawlings-Blake, who is black, told a city hall news conference that Baltimore would implement a reform plan in the next few months, Reuters reports.
Rawlings-Blake said the police department had already revised 26 procedures, including changes in policies, training, a body-camera program and use-of-force guidelines.
Vanita Gupta, the head of the Justice Department's civil rights division, said Baltimore and federal officials have agreed on a legal framework for police department changes that would be overseen by an independent monitor.
Gupta said she expected quick progress toward a final agreement with the city on police reforms. Rawlings-Blake said Baltimore expected to spend between $5 million and $10 million a year to implement the agreement.
The framework agreement called for improved training of officers and data collection to ensure they are adhering to legal and constitutional standards. It also highlighted technology to allow better monitoring of officers, and strategies to rebuild relationships with city residents.
Police Commissioner Kevin Davis, who is white, said the department already has fired six officers this year as part of reform efforts.
Gene Ryan, president of Baltimore City FOP Lodge 3, issued a statement saying the department's and the city's leaders should be blamed for the conditions described in the DOJ report and saying pressure from command on street officers to achieve favorable statistics in Compstat led to abuses, the Baltimore Sun reports.
Ryan's statement said, in part:
"As a proud member of the Baltimore Police Department for over thirty years, and having spent my entire career on the street and now as president of Baltimore City FOP Lodge 3, I will not allow the Department of Justice to lay blame on the shoulders of the dedicated men and women of the Baltimore Police Department.
"Make no mistake, while today's findings ... is disturbing to citizens and police officers alike, it is a clear indictment of the failed leadership at all levels of city government. While many will attempt to cast blame on the police officer working the street, the Department of Justice states in their Executive Summary, and we agree, that this failure is the result of 'systemic deficiencies at BPD.'
"The FOP is prepared to continue to demand the reforms we called for in our 2012 Blueprint for Improved Policing that is cited in the Deparment of Justice's findings. In addition, in order to eliminate pressure on our front line police officers coming from command staff to produce meaningless and ineffective statistics, the FOP calls for the immediate elimination of the current Comstat program. As recently as last night, and continuing at this moment, our police officers are being ordered to conduct enforcement that runs counter to the suggested reforms mentioned in the DOJ report as well as the Blueprint for Improved Policing.
"The FOP is committed to ensuring our police officers, sergeants and lieutenants are heard from as the Deparment of Justice moves to the next phase of their investigation and prepares for a consent decree between the United States and City of Baltimore. The FOP urges each sworn member of the Baltimore Police Department to continue to fulfill their duty to protect and serve the citizens of Baltimore, and above all to back each other up and be safe."