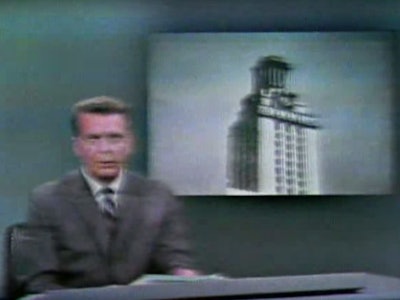 On a blazing summer day 50 years ago in Austin, TX, a sniper wreaked what was then unprecedented carnage on the campus of the University of Texas.
The gunman climbed the school's iconic Main Building, known as the Tower, armed with rifles, a sawed-off shotgun, and other firearms.
He then unleashed a methodical, 96-minute killing spree on the people below, killing 15 and injuring more than 30 others before Austin police officers shot him dead atop the tower.
Monday was the 50th anniversary of the shooting, which was considered the first mass school shooting in American history.
"People sent me newspaper articles from London, from Sweden. It hit the networks and it was all over the world," Ramiro "Ray" Martinez, one of the officers who helped end the attack by killing the gunman, told Business Insider.
Martinez, then 29 years old and an Austin police officer, is the last surviving person among the group that brought the shooter down. He remembers details from that terrifying day to an astonishing degree.