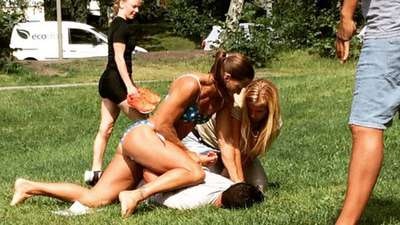 Mikaela Kellner, an off-duty Swedish police officer recently arrested a man on suspicion of larceny while wearing a bikini.
Kellner told TheLocal.se that she and her friends were sunbathing when a man approached, saying that he was selling magazines. After he left, Kellner said one of her friends asked where her cellphone was.
According to the report, Kellner chased the man and, along with a friend who is also a police officer, took him down.