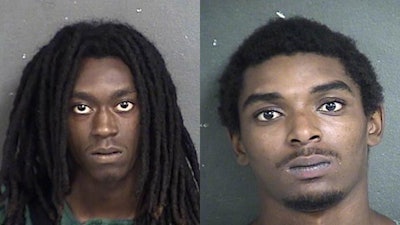 Wyandotte County (KS) District Attorney Jerome Gorman announced the alleged killer of veteran police captain Robert Melton will face capital murder charges.
Capt. Robert D. Melton was shot to death Tuesday while investigating a drive-by shooting. Police have said they don't believe his death was a planned ambush.
Two suspects were arrested the same day. Gorman said the two men being held in connection to the fatal shooting are Jamaal Lewis and Daqon Sipple. Police say they are not looking for any other suspects at this time.
Lewis has been charged with capital murder of a police officer and aggravated assault with a deadly weapon. He is being held on a $10,000,000 bond, KCTV 5 reports.
Sipple, the alleged accomplice, has been charged with aggravated assault of a law enforcement officer. Sipple's bond has been set at $100,000.
Gorman says Lewis fired shots directly at Melton. Sipple was arrested 19 minutes before Melton was shot, which is why no capital murder charges were filed against him.