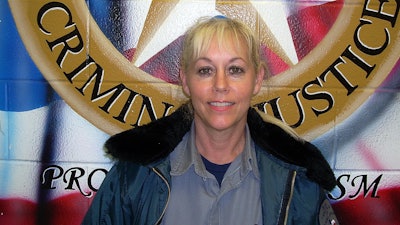 An inmate who worked in the kitchen area of the French Robertson Unit 10 miles northeast of Abilene, TX, killed correctional officer Mari Johnson, according to the Texas Department of Criminal Justice in a statement Monday.
Inmate Dillion Gage Compton, 21, attacked Johnson when she entered a storage area, according to the department. Johnson, 55, was found unresponsive early Saturday and later pronounced dead. She began working for the department in 2009, reports the Texas Tribune.
Compton is serving a 25-year prison sentence related to a 2011 conviction in Dallas County of aggravated sexual assault of a child under the age of 14, according to the agency.
Following the attack on Johnson, Compton was transferred from the Robertson Unit, a maximum security, all-male facility, to "an undisclosed maximum-security TDCJ unit," according to the agency.
Investigators with the department's inspector general's office are investigating Officer Johnson's death as a homicide.