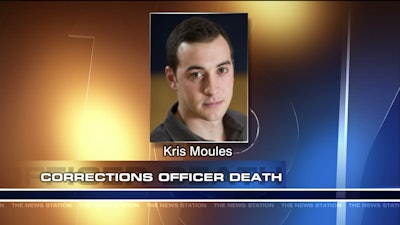 Corrections officer Kris Moules, 25, was killed in a fight with an inmate Monday night at the Luzerne County Prison in Wilkes-Barre, PA, when the two men fell down an elevator shaft.
Both the officer and the inmate are dead and county officials are pledging to make sure nothing like this ever happens again, reports WNEP.
Luzerne County manager David Pedri said at a news conference Tuesday afternoon that the incident occurred Monday shortly before 6 p.m. after a fight broke out on the fifth floor. He said they crashed into the elevator doors, and the doors somehow opened.
The two men then fell five flights to their deaths.
"It's a sad and tragic matter, a freak accident, that we will learn from, and a matter that will help us get better," said Pedri.
The elevator door is blocked off with wood, and police are investigating why those elevators doors suddenly opened.