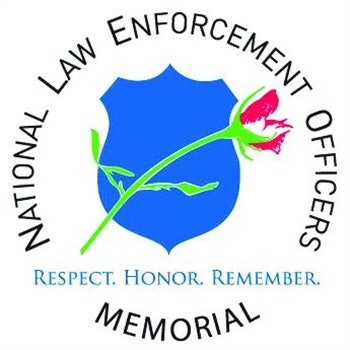 Today, I join all members of the law enforcement family and caring citizens across our nation in expressing profound grief and outrage over the murders of three Louisiana law enforcement professionals and the wounding of three others by what appears to be an armed assassin. We will remember the ultimate sacrifice made by Officers Brad Garafola, Matthew Gerald, and Montrell Jackson.
Unbelievably, this is the third time in two weeks that multiple law enforcement officers have been shot and killed in the line of duty. This is both shocking and unprecedented in recent history. Already this year 12 law enforcement professionals have been killed in multiple death shooting incidents, 10 in just the last two weeks. The total number of officers shot and killed this year is 31, which is 58% higher than the 18 officers killed by gunfire at the same time last year. Fourteen of the officers killed this year in shootings were ambushed; killed simply because of the uniform they wear and the job that they do.
It appears that many of these ambush shooting deaths were the result of weak-minded individuals being influenced by anti-cop rhetoric that has been so prevalent in recent months. Words do matter and, simply stated, enough is enough. Too many have been silent for too long in condemning the violence and hatred directed against our protectors. This is especially true when considering the facts. Statistics show that more than 98% of the time that officers interact with the public, force is never used nor threatened, and more than 99% of our officers conduct themselves properly and professionally without complaints of misconduct.
On average, a law enforcement professional dies in the line of duty somewhere in America every 61 hours—that is 144 officer fatalities each year over the past decade. There are 57,000 attacks and assaults on officers by criminals annually. And, more than 100,000 law enforcement professionals are injured in the line of duty each year. Yet, despite these daunting facts, some 900,000 officers go out every day and risk their lives for the protection and safety of the citizens they serve. We owe all of these men and women, and their families, a huge debt of gratitude.
It is time for the media, our elected officials, and all law-abiding citizens to strongly condemn this violence directed against our protectors and help to restore respect for our laws and the brave individuals sworn to enforce them.
Twenty-five years ago, as an expression of thanks from a grateful nation, we dedicated the National Law Enforcement Officers Memorial in Washington, DC. Today, that Memorial bears the names of 20,789 officers who have made the ultimate sacrifice in law enforcement service. The Memorial will soon be complemented by the National Law Enforcement Museum, which is under construction right across the street. When the Museum opens, millions of visitors will come to better understand and appreciate the vital role that law enforcement officers play in our society. And, they will learn the stories of the three officers who had their lives taken from them today—not just how they died, but how they lived to help and protect others.
--###--
About the National Law Enforcement Officers Memorial Fund
Established in 1984, the National Law Enforcement Officers Memorial Fund is a private non-profit organization dedicated to telling the story of American law enforcement and making it safer for those who serve. The Memorial Fund built and now operates and maintains the National Law Enforcement Officers Memorial in Washington, DC, which contains the names of 20,789 officers who have died in the line of duty throughout U.S. history. The Memorial Fund is now building the National Law Enforcement Museum, which will tell the story of American law enforcement through high-tech, interactive exhibitions, historical artifacts, and extensive educational programming. For more information, visit www.LawMemorial.org.