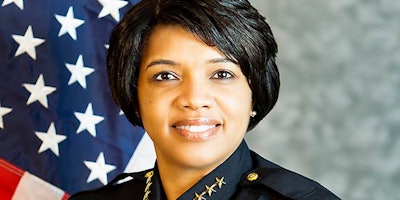 The city of Phoenix will name Jeri Williams its new police chief soon, a source told KTAR News 92.3 FM on Wednesday.
Williams, a former assistant police chief in Phoenix, will be the first female chief in the city's history.
She will take over the department in October, when current Chief Joe Yahner retires.
Williams left the Phoenix Police Department in early 2011 to take over as chief of police in Oxnard, California.
During her first stint in Phoenix, Williams was in charge of the department's southern division and oversaw about 1,000 sworn and civilian personnel.
Williams has 28 years of law enforcement experience.