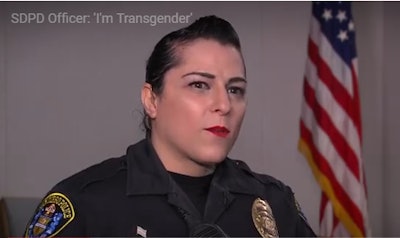 San Diego's first transgender police officer was kept out of an event at the San Diego LGBT Community Center in Hillcrest earlier this month because she was wearing her uniform.
The Transgender Day of Remembrance, an annual event to honor those who lost their lives to anti-transgender violence, was held Nov. 17 at the facility on Centre Street.
Officer Christine Garcia, who publicly transitioned last year, helped plan the event and was part of the police department security detail that watched over a commemorative march down University Avenue.
After the march, when Garcia tried to enter the event as a member of the lesbian, gay, bisexual, transgender and queer community, she was asked to leave because her police uniform could upset others in attendance, the San Diego Union-Tribune reports.
When leaders at the center learned what had happened they directly apologized to Garcia and San Diego police Chief Shelley Zimmerman.