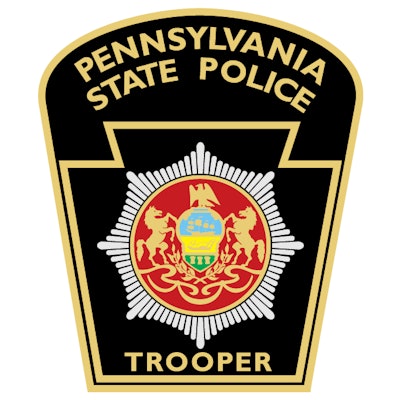 A Pennsylvania State trooper tried to use less-lethal force to subdue a driver who was dragging him with his car Tuesday afternoon, the York County coroner's office said.
However, when the unidentified man continued dragging him, the trooper shot and killed the suspect along Interstate 83 south in Manchester Township, the coroner's office said. The coroner did not specify which type of less-lethal force the trooper attempted to use, however, reports PennLive.
The driver died at the scene in a mangled black Ford Focus with Virginia license plates.
As he was dragging the trooper, the coroner's office said the driver tried to crush his body into the center median.
Despite being dragged about three-tenths of a mile, the trooper's injuries are not life-threatening, police said. Police have yet to identify the officer who shot the man, saying the 1:30 p.m. incident is being investigated as an attempted murder of a trooper.