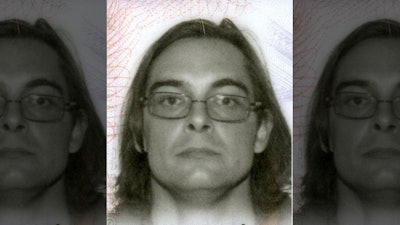 The handgun used to wound an Anchorage police officer last weekend has been linked to five previously unsolved homicides this year in Alaska's largest city, police said Tuesday.
Lt. John McKinnon, head of the city police's homicide division, said the Colt Python .357 revolver was linked through ballistics to two double homicides and one other killing, reports the Associated Press.
"It is just heartbreaking," Anchorage Police Chief Chris Tolley told reporters.
The gun was used by James Dale Ritchie, 40, early Saturday morning to ambush police Officer Arn Salao, who was responding to a report that a man hadn't paid a cab fare.
Even after he was shot repeatedly, Salao returned fire as he jumped out of his police cruiser. Sgt. Marc Patzke arrived at the same time and also shot at the suspect, Tolley said. Ritchie was killed in the exchange.
McKinnon said the guns had been used in the July 3 shootings deaths of Jason Netter and Brianna Foisy, whose bodies were found on a trail near downtown Anchorage; in the July 29 death of Treyveonkindell Thompson, who was found on an isolated street, and the Aug. 28 deaths of Bryant De Husson and Kevin Turner, who were both shot in the Valley of the Moon Park near downtown Anchorage.