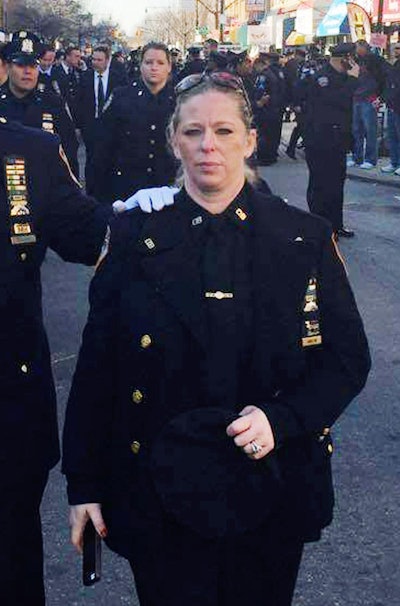 Two men, one of them carrying a fake gun, reportedly tried to carjack a woman in Newark who just happened to be a retired NYPD officer. Erica Marlow, who had never fired her gun while on duty during her 23 years on the force, squeezed off at least two shots — hitting both of the would-be robbers.
The retired detective had dropped off her teenage daughters at the Prudential Center so they could see a concert.She was waiting in her car and about 9:30 p.m. Thursday when 22-year-old Tahje Hunt and 27-year-old Brian Moore reportedly pulled open the unlocked doors and attacked her.
"They started punching her in the face as they tried to pull her out of the car and stuck a gun in her ribs," Marlow's fiancé Juan Colon told the New York Daily News.
She managed to wiggle her arm out of one of the sleeves, reached down into her purse, grabbed her handgun, and opened fire.
Hunt and Moore scurried away. Newark police caught up with them a short time later and took them into custody without incident.
"Their injuries weren't life-threatening," said Newark Police spokesman Capt. Derek Glenn.