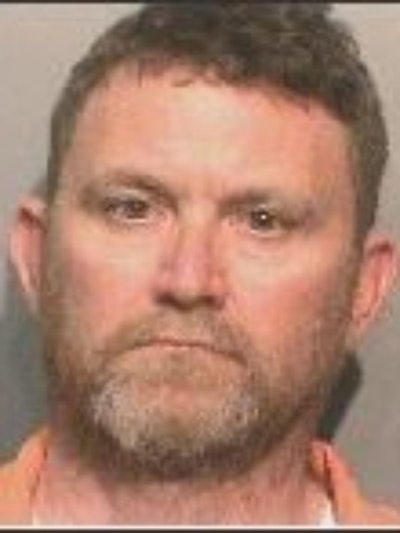 Police charged Scott Michael Greene with two counts of first-degree murder in the shooting deaths of two Des Moines-area officers Thursday — then took him to jail in the handcuffs belonging to the officers Greene is accused of killing.
Urbandale Police Officer Justin Martin and Des Moines Police Sgt. Anthony Beminio were ambushed in their patrol vehicles about 2 miles and 20 minutes apart early Wednesday morning.
Des Moines' police chief Thursday lashed out at the man accused of fatally ambushing two metro-area officers, calling the suspect a "monster" and the shooting "cowardly," the Des Moines Register reports.
"This was calculated murder," Chief Dana Wingert said during a morning news conference. "There's no ifs, ands or buts about it. It was cowardly in every sense of the word, from the way it was carried out, to the way that it ended.
Also on Thursday, officials announced:
* The weapon used in the slayings was found in an area in Dallas County near where Greene was apprehended. The rifle had been well-hidden, said Sgt. Paul Parizek, Des Moines police spokesman. However, an explosive detection dog on loan from the ATF was able to find it. He did not identify the make and model.
"There is absolutely no way anyone would have been able to find" the rifle, Parizek said.
* The truck Greene was driving was left near where he was apprehended. Parizek said the vehicle, which was searched, was "bogged down" in mud.
* Officials have searched the house in which Greene lived. No details were provided on what, if anything, was discovered.
Greene could face a life sentence in prison if convicted of the charges.