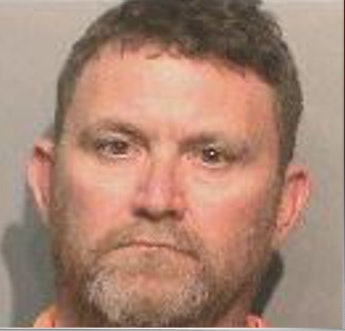 A suspect in the murders of two Des Moines, IA-area police officers early Wednesday morning has been identified. The shootings are being called "ambush-style" attacks and police say there is a "clear and present danger to police officers right now."
Police are seeking 46-year-old Scott Michael Greene of Urbandale. He is a white male, 5'11", 180 pounds, with brown hair, and green eyes. Police believe he is driving a blue 2011 Ford F-150 with Iowa license plate 780 YFR. The truck has a silver colored topper with a ladder rack, WHO TV reports.
According to Des Moines police the incident started at 1:06 a.m. Wednesday with a report of shots fired near 70th and Aurora. The first officer who arrived at that scene found an Urbandale police officer in his patrol vehicle, suffering from a gunshot wound. Twenty minutes later a Des Moines police officer was found shot in his patrol vehicle at the intersection of Merle Hay Road and Sheridan Drive. Both officers have died from their wounds.
The names of the officers have not yet been released.