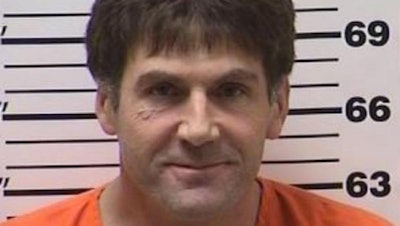 A Rusk County (WI) Sheriff's deputy was shot and killed after responding to a call about a suspicious vehicle Saturday night.
Deputy Dan Glaze responded to a call about a suspicious vehicle on Broken Arrow Road east of Highway 27 just south of Ladysmith around 10:55 p.m. Saturday night. He radioed back to the department that he had found the vehicle in the field.
Dispatch lost contact with Glaze and when backup arrived minutes later, they found the deputy had been shot and killed.
Suspect Doug Nitek was captured Sunday morning by an Eau Claire County SWAT team after a standoff at a residence, WEAU TV reports.
Sworn personnel from the Rusk County Sheriff's Department, the Ladysmith and Rice Lake Police Departments, the Barron, Washburn, Sawyer, and Eau Claire County SWAT teams, and the Wisconsin DNR responded to the incident.