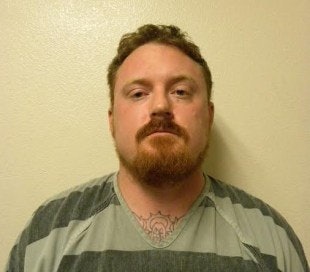 A little more than two years after authorities say former Rocky Ford, CO, police Officer James Ashby fatally shot a man, he was sentenced on Thursday to 16 years in prison, reports the Denver Post.
Ashby, 32, was also ordered to serve five years of parole upon his release and pay a fine of $10,000, according to the Colorado Judicial Department. Restitution in the case can be determined within the next 90 days.
Ashby, convicted in June of second-degree murder in the October 2014 on-duty fatal shooting, was awarded 133 days of credit to his prison sentence, which represents the time he has spent in jail since being found guilty. He faced up to 48 years in prison.
Investigators say Ashby followed Jack Jacquez, 27, into the home of Jacquez's mother in the early-morning hours of Oct. 12, 2014, and shot him in the back. Ashby told investigators he thought Jacquez was a burglar, court records show.