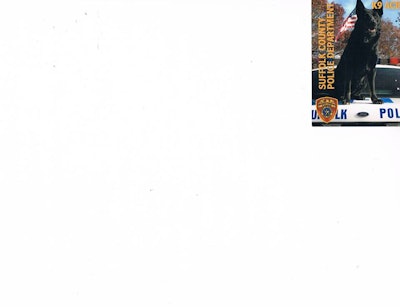 In honor of Suffolk County (NY) Police Department K-9 Ace who recently passed away, the Gallagher family of ShopRite in Selden is donating a bench to the Selden Dog Park during the Doggy Fall Festival.
Following the unveiling, the K-9 unit will conduct a demonstration of their pivotal skills for festival attendees. At noon, LI-DOG will host a pet costume parade and there will be raffles to help raise money for the dog park. Doggie goodies from sponsors Zara's Deli, Long Island Canine Class, and Deb's Healthy Pet Center will be provided to canine event attendees.
The Town of Brookhaven Animal Shelter will have adoptable dogs looking for forever homes and the Mutt Club of the Middle Country Library will be collecting donations of dog and cat items for the Middle Country Pet Pantry.
For more information, visit the Selden Dog Park's Facebook group.