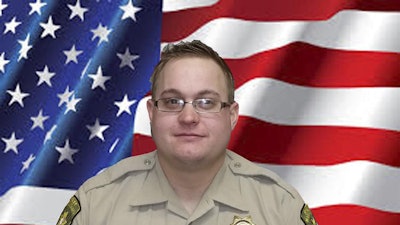 A Modoc County, CA, sheriff's deputy was killed in the line of duty Wednesday morning in a shooting on a rural county road, authorities said. The CHP office in San Andreas confirmed the fatal shooting, reports KPIX.
Modoc County Sheriff's Deputy Jack Hopkins, 31, responded to a reported assault or disturbance about 10:30 a.m. in a rural area 10 miles south of Alturas, according to a statement from the sheriff's office, reports the Los Angeles Times. While responding, Hopkins was shot and killed.
The suspected gunman was taken into custody.
It's unclear what led to the shooting, which prompted a massive response from state and federal law enforcement, including officers from the California Highway Patrol and U.S. Forest Service. The shooting is under investigation by the CHP as well as authorities from neighboring counties' sheriff's offices.