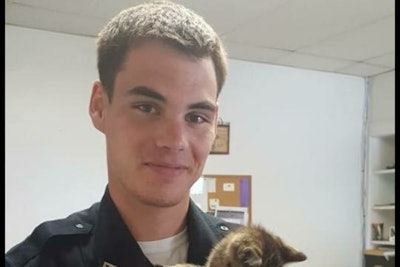 A Chesapeake (OH) Police Department officer died Tuesday from injuries received in a car crash last month, reports the Ironton Tribune.
Officer Aaron Christian passed away at about 10:20 a.m., Proctorville Police Sgt. Randy Thompson, who was at the hospital last night, said.
Christian, 24, was traveling south on Ohio Route 7 on Sept. 18, when he lost control of his vehicle and left the roadway, striking a tree, utility pole, and guardrail, and overturning down an embankment. He was thrown from the vehicle.
Christian was taken to Cabell Huntington Hospital in Huntington, where he remained in critical condition until succumbing to his injuries. He is survived by both parents, siblings, and a daughter.