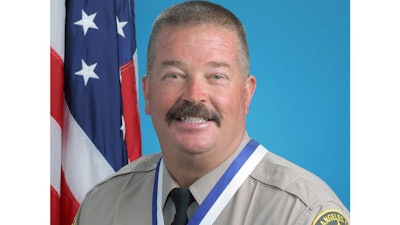 The mayor of Lancaster, CA, claimed Thursday that a Los Angeles County Sheriff's Department sergeant who served his area until being shot to death on duty last week would be alive if not for Gov. Jerry Brown's "realignment" plan to reduce the state prison population. The governor's spokesman said the mayor's "wild claims" are baseless, reports the Associated Press.
Lancaster Mayor R. Rex Parris was interviewed by Los Angeles radio station KNX-AM before a memorial service for his friend, Sgt. Steven Owen, who was shot while answering a burglary call on Oct. 5. Trenton Trevon Lovell, on parole for an armed robbery conviction, has been charged with murder.
"You know, he's attending and as well he should attend, he should honor Steve Owen," Parris said. "But nobody wants to hear him speak because the truth of the matter is Steve Owen would be alive today but for the governor's involvement in getting early releases."