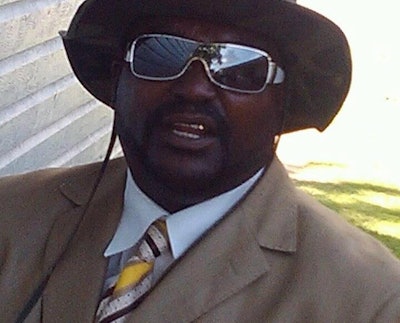 The Oklahoma State Medical Examiner's Office on Tuesday released its final public report on the death of Terence Crutcher, who was found to have PCP in his system when he died Sept. 16 after being shot by a Tulsa Police officer.
The report included results of a toxicology analysis that found Crutcher, 40, had 96 nanograms per milliliter of phencyclidine, or PCP, in his bloodstream at the time he died, the Tulsa World reports. A Tulsa Police homicide official told the Tulsa World in September that officers found PCP in Crutcher's vehicle during a search after his death but did not say at that time if there was evidence indicating he used it.
Crutcher died around 8:20 p.m. Sept. 16 after being shot once by Tulsa Police Officer Betty Shelby in the 2300 block of East 36th Street North after she noticed his car was stopped in the middle of the road near Lewis Avenue. Shelby is charged with first-degree manslaughter in his death and had a judge enter a not guilty plea on her behalf Sept. 30.