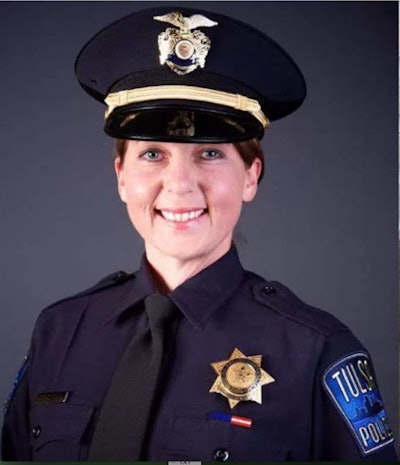 A Tulsa, OK, Police officer charged with first-degree manslaughter in the shooting of Terence Crutcher was arraigned Friday and pleaded not guilty.
Officer Betty Shelby walked into the courtroom with her attorney at just before 9 a.m. Terence Crutcher's family and attorneys were seated on the fourth row. Shelby and her attorney sat on the front row.
Shelby's case was first on the docket and she left the courthouse surrounded by friends who were off-duty Tulsa Police officers. She spoke only one time, saying 'yes' when the judge asked her if she was Betty Jo Shelby, KOTV reports.
Shelby's attorney said the events over the last weeks have weighed heavily on her, adding Shelby hasn't lost sight that she is a public servant and she wants to maintain that attitude of professionalism.