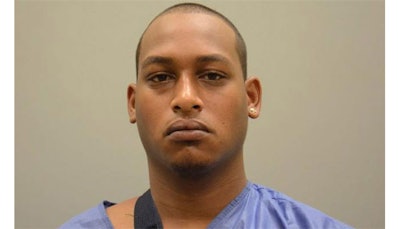 The Cleveland County (NC) District Attorney's Office confirmed Wednesday they will be seeking the death penalty in the trial of accused cop killer Irving Fenner Jr.
Fenner is accused of the murder of Shelby police officer Tim Brackeen. Brackeen was shot and mortally wounded Saturday night while trying to serve an arrest warrant on Fenner for charges of robbery and kidnapping. Brackeen died from a gunshot wound to the chest, according to the Mecklenburg County Medical Examiner's Office.
Police in Providence, RI, said Fenner was captured around 2 a.m. Wednesday at an apartment in Coventry, RI. Fenner was immediately taken to a hospital and treated for a gunshot wound he received in Shelby, according to police.
Once he is released from the hospital he will be taken into police custody and be charged with the murder of Officer Brackeen, Fox 46 reports.