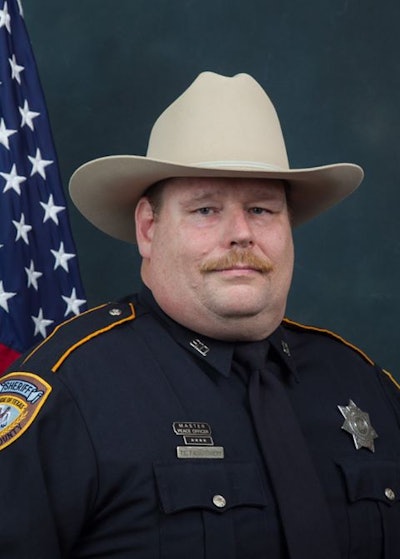 A Harris County (TX) Sheriff's Office deputy was found dead in his patrol vehicle in Crosby late Monday, reports KIAH.
Senior Deputy and Field Training Officer Terry Faughtenbery, 51, was found unresponsive in the driver's seat of his patrol car in the parking lot of a gas station in the 6000 block of Highway 90. The engine was running and the doors were locked.
A gas station employee and a customer tried to make contact with the deputy, but he did not respond. Emergency crews were called to the scene and tried to revive Faughtenbery, but he was pronounced dead.
Fellow deputies formed a procession and escorted Faughtenbery's body to the Harris County Medical Examiner's Office.
Faughtenbery is survived by his father and sister. He is preceded in death by his twin brother, Jerry Faughtenbery , who was also a Harris County Sheriff's deputy.