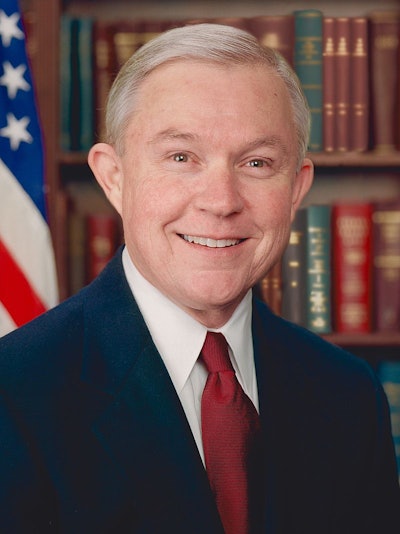 The Senate on Wednesday confirmed Jeff Sessions as the next attorney general, following a bitter debate in the chamber that saw Republicans formally rebuke Sen. Elizabeth Warren (D-Mass.) for the manner in which she criticized her colleague from Alabama, reports the Washington Post.
Sessions, a four-term U.S. senator, was the first senator to endorse Trump in February 2016, and his conservative, populist views have shaped many of the administration's early policies, including on immigration.
The vote, 52-47 in favor of confirmation, ran largely down party lines. Sen. Joe Manchin III (D-W.Va.) was the only Democrat who supported him. Sessions voted present.
Sessions' confirmation leaves a vacancy that will be filled by Alabama Gov. Robert Bentley, a Republican. That term ends in 2018.