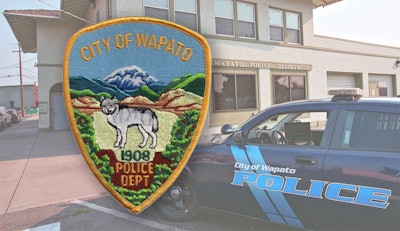 A Wapato, WA, police officer has filed a $1.5 million claim against the city for "divisive and inflammatory" comments its mayor posted on social media in the aftermath of a July officer-involved fatal shooting.
Officer Michael Campos says he's suffered defamation as a result of Mayor Tony Guzman's comments, which have created a hostile work environment for him — an assertion bolstered by several officers who wrote supportive letters for Campos that were included in his claim against the city.
At issue is a Facebook post Guzman made in the days following the shooting death of 38-year-old Mario Martinez-Torres during a July 31 domestic disturbance call involving Campos and Sgt. Larry Ehrhardt. Campos fatally shot Martinez-Torres as he struggled with the officers in the bathroom of a Wapato home, according to police reports. The shooting was later ruled justified by the Yakima County Prosecutor's Office and Campos, who was on routine paid leave, returned to work last month, the Yakima Herald reports.
In his Facebook post, Guzman called Campos a murderer and said he "deserves to die in prison." He also said Campos was a "disgrace" to the Wapato Police Department and told Campos that "if you have an ounce of dignity, never show your face in Wapato."