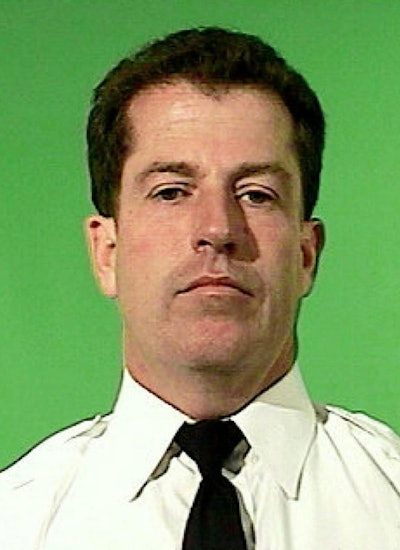 An NYPD chief has died of 9/11-related brain cancer after a long struggle, officials said Tuesday.
Deputy Chief James Molloy, 55, died Monday night at Good Samaritan Hospital in West Islip on Long Island with his family by his side. He left behind his wife, Mary Williams Molloy, and two daughters, Christina, 16, and Alexa, 25.
Roy Richter, head of the Captains Endowment Association, told the New York Daily News that Molloy led the search efforts at Ground Zero for six months following the 9/11 terror attacks.
About 31 months ago, Molloy began having vision problems and was diagnosed with a brain tumor.
On Sept. 11, 2001, Molloy was driving to work when authorities stopped traffic through the Brooklyn Battery Tunnel as the towers burned.
When they collapsed, massive waves of dust and debris flooded into the tunnel. Molloy, covered in dust, went to Ground Zero and began working right away, his wife said.