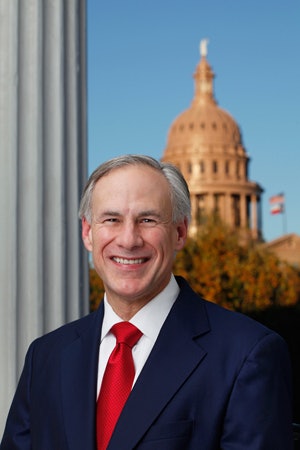 Texas Gov. Greg Abbott, in an interview Wednesday with Fox News, said he and other lawmakers will seek new laws to remove Texas sheriffs from office if they do not fully cooperate with federal immigration officials over the handling of individuals who are thought to be undocumented immigrants, reports the Austin American-Statesman.
Abbott has previously said he will strip state grant funding from Travis County if Sheriff Sally Hernandez does not change her recently announced policy that curtails cooperation with federal immigration officials.
But in the interview, he went further, saying, "We will remove her from office."
Under Abbott's proposal, Texas sheriffs would also face criminal and civil penalties for not complying with so-called detainers from U.S. Immigration and Customs Enforcement.
The detainers typically are requests to allow federal agents to further investigate whether a person who has been arrested and booked into the Travis County Jail is in the country legally.
Hernandez has said the practice divides local law enforcement from an important segment of the community who should feel comfortable reporting crimes.