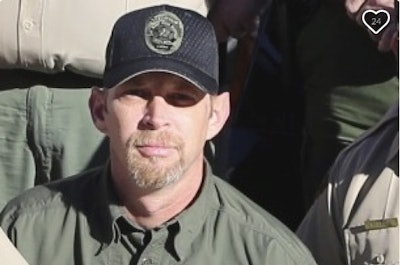 Oklahoma tribal police officer Nathan Graves, 45, was killed in a head-on collision along Hwy 99 near the Lincoln and Payne county line, authorities say.
Graves, an officer with the Sac and Fox Nation tribal police department, was driving southbound on Hwy 99 when he was hit by a vehicle traveling northbound that swerved into his lane to pass a car, KFOR TV report.
A GoFundMe page has been set up for the family.