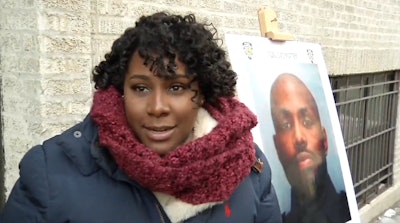 The New York City Police Department posthumously honored Detective Shawn Carrington, 28, with the NYPD Medal of Honor at a Tuesday ceremony ceremony.
On Jan. 19, 1998, Carrington and his partner were working an undercover drug sting when he was shot in the chest and killed.
The man who shot Carrington was also killed in the exchange of gunfire, News 12 reports.
The detective's 20-year-old daughter, Niya Carrington, who was only 18 months old when her father died, and the detective's mother both attended the ceremony.