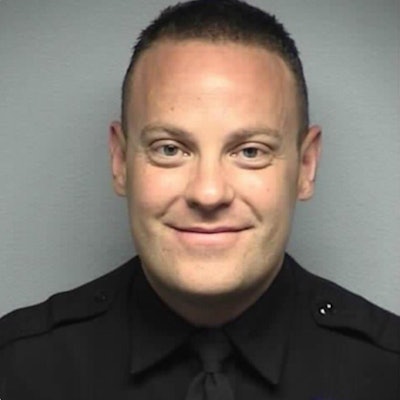 A North Las Vegas, NV, police detective died early Saturday morning after he was critically injured in a Friday afternoon crash. Chad Parque, 32, was a 10-year veteran of the force.
Parque suffered critical injuries in a head-on collision with a car traveling the wrong way on Martin Luther King Boulevard about 2 p.m. Friday. The detective had to be cut out of his vehicle, the Review-Journal reports.
A preliminary investigation suggests Parque was on duty when he was leaving the parking lot at the North Las Vegas Justice Court, at 2428 N. Martin Luther King Blvd., in a 2005 Ford Taurus department vehicle, a North Las Vegas Police Department statement said.