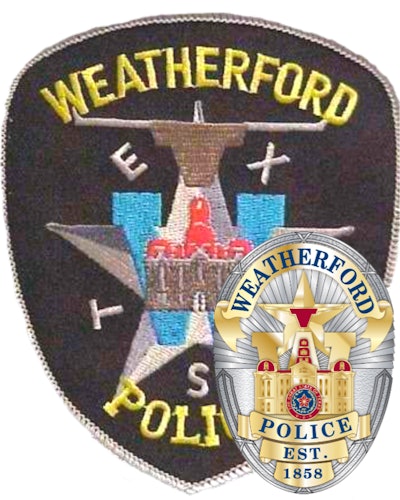 A Weatherford, TX, police officer who was shot during a traffic stop last week was released from the hospital Monday, according to a police press release. Officer Chris Bumpas is expected to make a full recovery, the release said.
Police believe Bumpas was shot once in the abdomen by a fellow officer who was trying to assist Bumpas during a struggle with a suspect, reports the Fort Worth Star-Telegram.
Bumpas, who was wearing a protective vest, was struck in the gun belt area and the bullet went into his abdomen, said Sgt. Jason Hayes, a police spokesman.
The suspect, who has not been identified, was also shot by the other officer and was still recovering in a hospital Tuesday. He faces a charge of aggravated assault of a peace officer.