VIDEO: TX Officer Shot in Ambush, Suspect in Custody
A Calvert, TX, police officer was shot in the early hours of 2017, and a ballistic vest likely saved him from serious injury. Officials say they have a suspect in custody, reports KBTX.
According to the Robertson County (TX) Sheriff's office, around 2:30am Sunday morning Officer Steven Magnes was giving a courtesy ride to an individual who was traveling on foot to the Hammond area, north of Calvert on Highway 6.
The sheriff's office says when they got to their destination, another person began shooting at Officer Magnes and succeeded in shooting him in the back.
Officer Magnes was wearing a ballistic vest, which prevented serious injury, according to a sheriff's office report.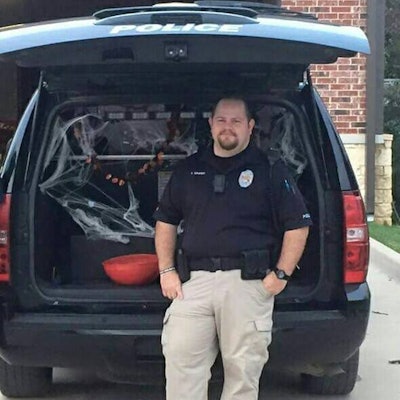 The passenger in the police car was not hurt during the incident.
Authorities say the suspect was taken into custody and is cooperating with the investigation.