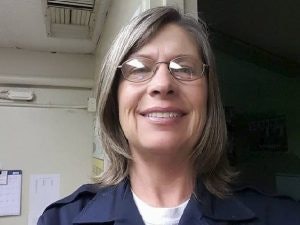 A Commercial Vehicle Enforcement Officer died in a crash on eastbound I-64 in Rowan County last week, according to Kentucky State Police.
Troopers say the officer, who was on-duty, was driving a CVE vehicle when she lost control, and went off the right side of the interstate and into an embankment.
Investigators are still trying to determine what happened to cause Inspector Benita Blanton to crash, WTVQ reports.