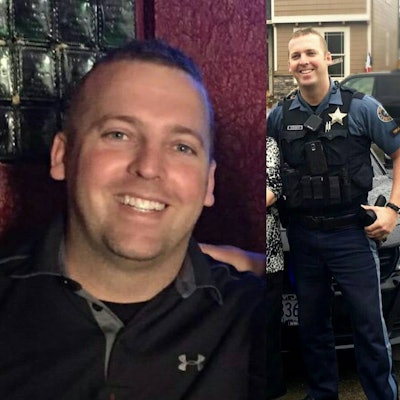 An Oregon State Police trooper suffered life-threatening injuries after a Christmas Day shootout near Sherwood that resulted in the death of a man suspected in an earlier homicide, the Washington County Sheriff's Office said.
The suspect, a former police cadet in Beaverton, was killed after he had allegedly fled the scene of the homicide, according to authorities. The second shooting occurred about seven miles from the initial crime scene, Oregon Live reports.
The wounded trooper, identified by the Oregon State Police as 32-year-old Nic Cederberg, is a seven-year veteran of the state police who also served in the military.
The deadly encounters began late Sunday evening. King City police officers responded at 10:15 p.m. to S.W. King James Place on reports of shots fired outside the home.
Officers found Kate Armand, lying dead in the street. Police identified the suspect as James Tylka, 30, the victim's estranged husband.