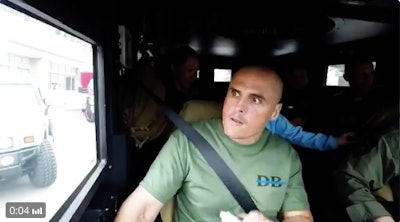 A Douglas County (CO) Sheriff's Deputy who has been hospitalized since being shot in September was discharged from Craig Hospital on Thursday and is back at home.
On Sept. 2, an armed suspect was seen walking near Sierra Middle School in Parker. When confronted by deputies, authorities say he shot Brite, critically injuring him. The suspect was later killed by a Parker Police officer.
The community has rallied around Brite, who is paralyzed from the waist down, and his family since the shooting, holding multiple blood drives and exceeding $50,000 in donations on a GoFundMe account, 9News reports.