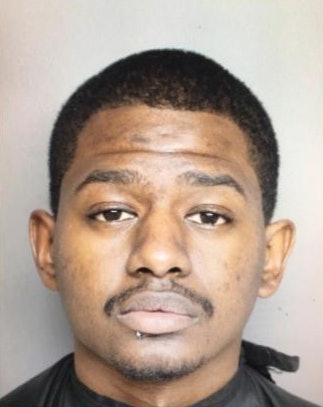 Jeffery Martin is an Army veteran. He now has a bullet lodged in his right hand. Michael Schulman is a father of two. A bullet just missed his vest and hit him under the arm. The man accused of shooting both Lavonia police officers was denied bond.
The GBI responded to the scene Monday night to investigate the shooting that happened in Lavonia, Ga. The city is located in Franklin County, about 90 miles northeast of Atlanta near the South Carolina border.
According to investigators, the incident began when officers Martin and Schulman pulled over Khari Anthony Dashaun Gordon at a Zaxby's restaurant on Jones Street around the Interstate 85 exit.
During the stop, the 22-year-old from Greenville, S.C., took out a .45 caliber handgun and shot both officers, police say.
Both officers were transported to an area hospital. At a press conference Tuesday afternoon, a Lavonia police spokesperson said specialists were working to remove the bullet from Martin's hand. There was no update available on Schulman's condition.
After about a two-hour search, police took Gordon into custody. He was charged with two counts of aggravated assault on a police officer, two counts of criminal attempts to commit murder and one count of possession of a weapon during the commission of a felony. The GBI said additional charges are pending, 11 Alive reports.