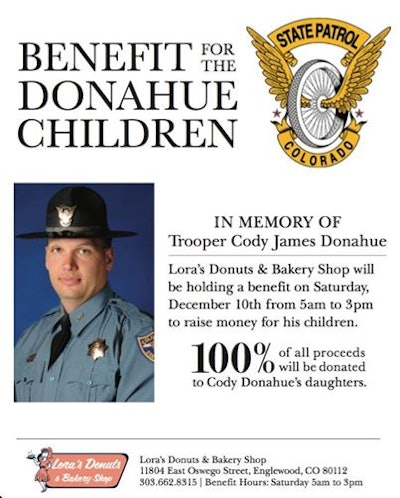 An Englewood, CO, donut shop is holding a special event Saturday to benefit the daughters of a fallen Colorado State Patrol trooper.
Trooper Cody Donahue, who was hit and killed by a truck on the highway, was a frequent customer at Lora's Donuts.
In tribute to Trooper Donahue, all proceeds from Saturday's sales at the donut shop will be donated to a special fund for his daughters, KUSA TV reports.