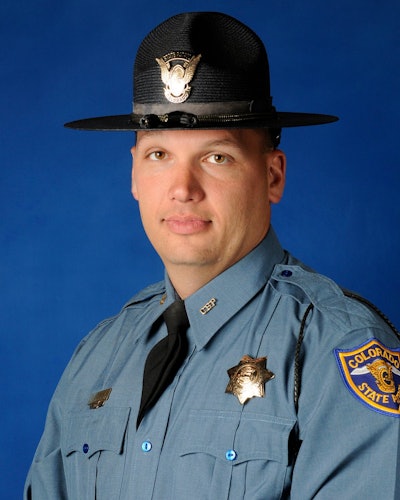 An 11-year veteran of the Colorado State Patrol was struck by a tractor-trailer and killed Friday afternoon on Interstate 25 just outside of Castle Rock, becoming the third state trooper to be fatally hit by a vehicle in the line of duty in the past 18 months.
Trooper Cody Donahue was outside of his patrol car and investigating an unrelated crash in the interstate's northbound lanes near Tomah Road when the tractor-trailer slammed into him.
Authorities say they have detained the truck's driver, who will likely be arrested and charged. The driver's name and other identifying information have not been released, the Denver Post reports.

"This is an incredibly sad day, one that we are seeing way too frequently," Division Chief Steve Johnson, of the Douglas County sheriff's office, said during a news conference. "When you see these troopers and you see these law enforcement officers just trying to do their job, just please move over."