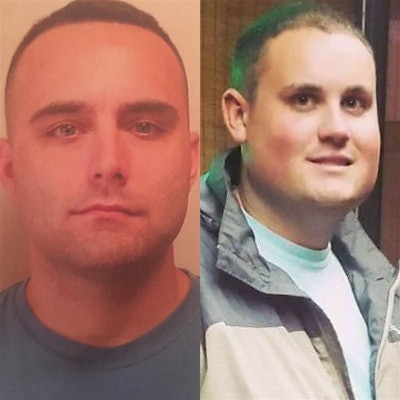 The second officer shot responding to a domestic violence call in southern Georgia Wednesday has died, officials say, reports CBS News.
Georgia Southwestern State University Officer Jody Smith, 26, died Thursday at a Macon hospital where he was being treated for his injuries, according to a statement from the university's interim president. Smith was shot along with an Americus police officer, 25-year-old Nicholas Smarr, who died Wednesday. The officers were reportedly best friends and had graduated from high school and the police academy together.
The suspect in the shooting, 32-year-old Minquell Kennedy Lembrick, killed himself Thursday after barricading himself inside a home, officials said.
"We have just received word that GSW Public Safety Officer Jody Smith has succumbed to his injuries and has passed away," the interim president, Charles Patterson, said in a statement. "We offer our deepest condolences to his family during this very difficult time. Officer Smith was a bright, young and energetic officer, and he will be sorely missed."
Speaking Thursday before Smith's death, Americus police chief Mark Scott said that typically, two Americus police officers respond to domestic violence calls. Smarr was awaiting backup from another Americus officer when Smith heard the radio call and responded to assist, Scott said.
"He took it upon himself to respond and back up his friend," Scott said. "They are model officers. They're heroes, in my opinion."