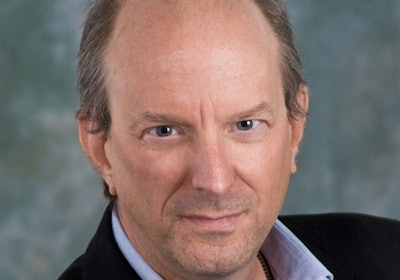 There's a scene in the original "Back to the Future" set in 1955 where Christopher Lloyd's Doc Brown character asks Michael J. Fox's Marty McFly to prove he's from the future by telling him who is the president in 1985. When Marty responds Reagan, Doc Brown incredulously exclaims, "the actor?!" That's the way I would have responded in 1986 if you had told me that Donald Trump would someday be president. But barring the success of the Left's Hail Mary vote recounts, the billionaire real estate developer will next month be sworn in as the 45th president of the United States. We won't know if that's a good or bad thing for years to come.
One thing that is clear even before Trump takes office is that he and his administration could be very supportive of law enforcement, certainly much more supportive than his Democratic opponent Hillary Clinton would have been. From her campaign rhetoric, Clinton probably would have continued the Obama administration's posture toward officers, praising your bravery on one hand but attacking you for being brutal, racist, and militaristic on the other. Clinton showed absolute disdain if not contempt for officers during her campaign, cozying up to anti-police activists and declining to even talk to the Fraternal Order of Police about their endorsement.
Trump, for all of his flaws and his mistakes on the campaign trail, seems to support law enforcement officers. A year ago he spoke in front of officers in the Northeast about his support for a federal death penalty for cop killers. He also actively sought the FOP's endorsement and received it. "[Trump's] made a real commitment to America's law enforcement, and we're proud to make a commitment to him and his campaign by endorsing his candidacy," National FOP President Chuck Canterbury told Politico.
Speeches and endorsements are not the only sign that Trump has a fondness for law enforcement officers. It was not uncommon to see him chatting with, posing with, and even laughing with officers on the campaign trail. This is in marked contrast to the many stories about Hillary Clinton's often prickly attitude toward law enforcement and even her Secret Service protection detail during and after her years in the White House.
The campaign trail is often a showcase for what the candidate wants the public to see, so any symbolism from the campaign cannot be trusted. But Trump has continued his embrace of law enforcement after he was declared president-elect and no longer had to worry so much about putting on a good show. In the middle of his transition to the White House he has taken time to call the families of two fallen officers and express his condolences. It will likely be difficult for Trump to continue this practice once he is in office, but it's been appreciated by many law enforcement officers and families.
The Obama administration was often at odds with rank-and-file officers. On more than one occasion President Obama criticized officers in controversial incidents long before those incidents were investigated. In addition, Obama and his attorneys general used his Justice Department to punish local law enforcement agencies when racially charged incidents occurred in their jurisdictions and to force them to reform their use-of-force policies beyond the legal standard of justification. Such actions had a chilling effect on proactive police work and new use-of-force policies could endanger officers.
We don't know how the Trump administration will handle a "Ferguson" on its watch. But we have to hope that it will not fan the flames and will not rush to judgment based on early news reports.
What we do know is that Sen. Jeff Sessions of Alabama has been named as attorney general for the new administration. If Sessions' nomination is approved by Congress, then the focus of the DOJ will likely turn from policing the police to promoting law and order. Obviously, bad police agencies should be investigated and reformed, but under the Obama administration agencies were guilty until proven innocent and forced into consent decrees that were not always justified. This should end in the Trump administration.
Fondness for officers and new DOJ policies aside, the greatest benefit that law enforcement officers can expect from a Trump administration is that the U.S. Supreme Court will not swing wide left. A Hillary Clinton administration had the potential for creating a liberal-bias Court that would have been a nightmare for law enforcement, as it dismantled laws that protect officers. That bullet has now been dodged.