VIDEO: GA Officer Killed, 1 Critical After Apartment Shooting
An Americus, GA, police officer and a Georgia Southwestern State University police officer were shot this morning while responding to a domestic dispute at an apartment complex in Americus. The Americus officer was killed. The university officer was critically wounded.
In a press conference Wednesday afternoon, Americus police Chief Scott Mark said Americus Officer Nicholas Smarr was killed in the shooting, and the injured officer is Georgia Southwestern State University Officer Jody Smith, reports CBS.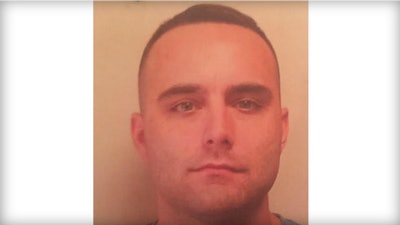 Americus Police Chief Mark Scott said Officer Smarr responded to the domestic call at 9:30 a.m. Officer Smith chose to back-up the Americus officer because the call came from an apartment complex near the campus.
Upon arrival at the scene, the officers came under fire from a suspect who was outside of one of the apartment buildings.
Authorities have identified the suspect as Minguell Lembrick. Chief Scott said the suspect was being sought on an active warrant for an earlier incident at the time of the shooting, but the officers were not aware of the fact the man was wanted.
A multi-agency manhunt is underway for the suspect. Scott said authorities have reason to believe he is still in the area.
Vernon Keenan, Director of the Georgia Bureau of Investigation, said the bureau is offering a $20,000 reward for information leading to Lembrick's arrest.
--David Griffith