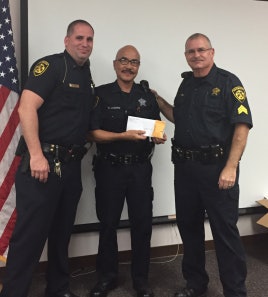 An early morning vehicle accident on Thursday killed a Virginia Beach, VA, Sheriff's Deputy, reports WTKR.
The crash involved two vehicles, a Dodge Caravan and a 2015 Ford Edge.
The police investigation showed that the Dodge was traveling east on Livingston Oak Drive at the intersection of Outerbridge Quay. The Ford was traveling west at the same location when the Dodge veered into the westbound lane, hitting the Ford head-on.
Police say 56-year-old Deputy Edgardo Lucero was driving the Dodge and was transported to a local hospital after the incident. He later passed away because of his injuries.
Lucero had been with the department for 15 years and worked in the jail.
The driver of the Ford was taken to a hospital and was released after being treated for injuries.
Police say speed and/or alcohol were not factors in the crash.