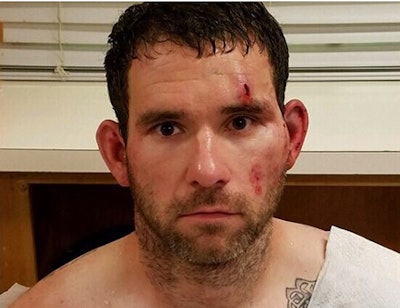 A Louisiana man who opened fire on law enforcement officers Thursday afternoon and injured three has been charged with attempted first-degree murder.
A trooper with Louisiana State Police, a Marksville police officer and a Simmesport police officer were injured during the shooting in Avoyelles Parish, a spokesperson with the Avoyelles Parish Sheriff's Office told WAFB TV Thursday.
The Simmesport officer was treated on the scene while the other two were transported to a hospital. LSP said it is still unknown if the Simmesport officer was shot or hit by flying debris. Officials reported the injuries the trooper and Marksville officer suffered are not considered life-threatening.
According to the Avoyelles Parish Sheriff's Office, the shooting happened in Moreauville after a car chase that began in Hessmer. LSP officials said they were attempting to serve a warrant on Brandon Carpenter, 35, when he led officers on a chase through parts of the Parish before barricading himself inside a home in the Longbridge area.
A standoff then took place between responding officers and the suspect. A SWAT team was called out to assist in apprehending Carpenter. He was taken into custody around 7:30 p.m.