VIDEO: Michigan Officer Killed in Single-Car Crash
The Norton Shores (MI) Police Department is in mourning after a 10-year veteran was killed in an early morning crash while he was on duty, reports the Detroit Free Press.
The single-car crash occurred around 4:45 a.m. Wednesday. The officer's cruiser left the road and struck a tree.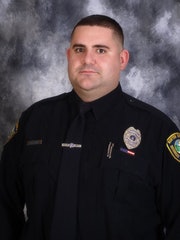 When emergency crews arrived on scene, Officer Jon Ginka was severely injured and taken to Hackey Hospital where he later died from his injuries.
Officer Ginka leaves behind a wife and two children.