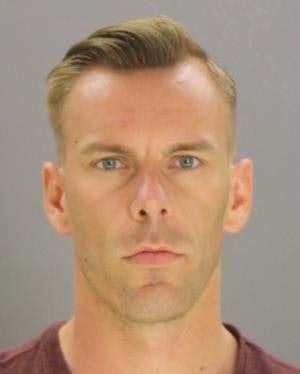 An Austin police officer who is accused of staging his own suicide and fleeing to the interior of Mexico has been arrested in Dallas.
APD Chief of Police Brian Manley says Officer Coleman Martin was taken into custody at the airport without incident on a warrant for a false alarm or report, a Class A misdemeanor.
Martin was released from jail on Thursday and will be placed on restricted duty, KXAN TV reports.
A suicide note found in Martin's abandoned vehicle triggered a massive search operation, using air assets, boats, dive teams and other ground efforts, using local, state and federal resources, police say.
The Austin Police Association has apologized to a half dozen agencies for wasting resources on a false alarm.