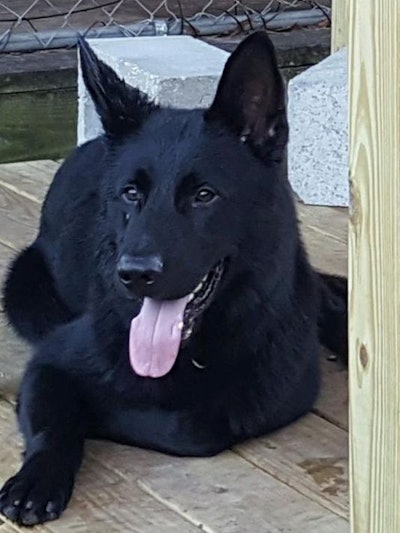 Investigators are conducting a criminal investigation into circumstances surrounding the death of a Sebastian (FL) Police Department K-9 in his handler's car in Melbourne on Friday.
The Sebastian officer found the German shepherd's remains in the sweltering vehicle about 7:30 p.m. Friday. Sebastian Police Department's dispatchers contacted Melbourne's, who then called Brevard County Animal Services. Investigators are looking into reports the officer may have forgotten the dog, named Diesel, was in the vehicle during a visit to the Brevard County courthouse.
"He found the dog deceased in his car. Right now it is a joint investigation. The officer is devastated...it's just awful," Lt. Cheryl Trainer, spokeswoman for the Melbourne Police Department, told Florida Today. "There was no intent. But we have talked with the state attorney's office about the case."