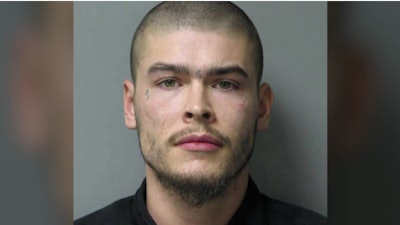 The U.S. Marshals Service has taken over the search and doubled the reward for a maximum-security inmate who has eluded police for a fourth day after he escaped from the parking lot of a state mental hospital in Jessup Friday, officials said.
The prisoner, David M. Watson II, 28, freed himself from handcuffs and a waist chain and escaped about 9:40 a.m. Friday from the custody of two Wicomico County Detention Center guards in the parking lot of the Clifton T. Perkins Hospital Center near Dorsey Run Road and Patuxent Range Road in Jessup, MD.
Watson, convicted in Delaware of attempted murder after shooting into a police officer's home in 2012, is serving a 106-year sentence.
The reward has been raised to $10,000 for information on his whereabouts, reports the Baltimore Sun.