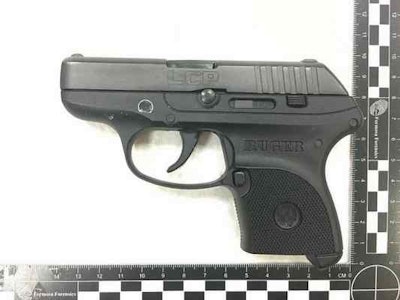 Federal officials have admitted that procedures were violated at Los Angeles International Airport when an off-duty police officer boarded a flight to Taiwan with a handgun in her carry-on bag, reports the Los Angeles Daily News.
Santa Monica Officer Noell Grant was barred from leaving Taiwan on April 13, after she entered the country with the gun that was missed by airport security at LAX, authorities said.
The Transportation Security Administration "has determined standard procedures were not followed and a police officer did in fact pass through the checkpoint with a firearm," TSA Public Affairs Manager Nico Melendez said in a statement Wednesday.
When asked if anyone would be disciplined, he said, "we'll hold those responsible appropriately accountable."
The Santa Monica Police Department was notified last week that Grant had been detained at an airport in Taiwan during a layover to Thailand, Santa Monica police confirmed Wednesday. Grant was on vacation with family at the time, said Lt. Saul Rodriguez, the department's public information officer.
"We know that she left out of here — out of LAX — arrived in Taiwan, at which point she notified officials in Taiwan that she inadvertently left a weapon in her bag, being the gun that was found," Rodriguez said.
TSA's Melendez said the off-duty police officer went through regular screening procedures rather than expedited security.