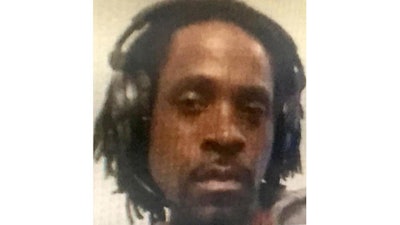 The suspect in a series of shootings in downtown Fresno wrote frequently about the conflict between whites and blacks and did not seem well in recent days, according to family members.
Kori Ali Muhammad, 39, has been arrested in the shootings, which killed three people. Police have not provided a motive in the attack. As he was taken into custody, he yelled out "Allahu Akbar," Fresno Police Chief Jerry Dyer said. But officials emphasized that they were not sure whether this was an act of terrorism, the Los Angeles Times reports.
In a span of a few minutes Tuesday morning, Muhammad, 39, fatally shot three white men he randomly encountered while walking through the streets of Fresno, police allege. The rampage was preceded by a deadly encounter Thursday night at a Motel 6, where police say Muhammad killed another white man — a security guard.
Together the killings were Muhammad's contribution to a war he believed was ongoing between white and black men, said his father, Vincent Taylor.